If you've never sent out an email campaign to your client list you are missing out…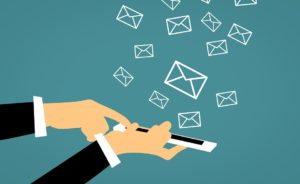 Over the past 12 months, we've been testing out various marketing tactics and found that email marketing was by far the most affordable and fastest ways to generate revenue.
Most practice owners forget that past clients are usually the easiest ones to convert. This is why running email marketing campaigns work so well.
How does email marketing this work?
The first step is to set up an email opt-in (name/email popup on the website) to collect prospects for future marketing and capitalise on website visitors.
Then we use the client's database to send out strategic emails on the topics that we identify and email copy that our writers come up with. Call it the jump start campaign if you like.
The campaigns vary from month to month and are mixed with newsletter emails that we help the clients set up or do for them.
So since you are our client we decided to offer our existing clients the first month free of our Email Marketing service. This is a great chance to see if the service is right for your business.
When we tried this with our client who is a local dentist, we got some amazing results. 31% of his "inactive" patient list opened the email, leading to 23.55% making an appointment enquiry. This all happened within a matter of a couple of days!
Are you missing out on the ones that got away – you know, those who didn't convert?
There are definitely missed opportunities…
With email marketing you can:
Drive new leads with a website opt-in
Nurture the relationship with inactive clients
Speak to customers who already know you
Run seasonal campaigns
Have a competitive advantage by recycling your lead opportunities
If you have a database full of happy but silent contacts that you've fallen out of touch with, this is perfect for you.
Are you ready to unleash the potential of your client list?
Get in touch with the team today!
How much is this going to cost you?
You may be pleasantly surprised as this service price depends on the size of your list with most practices having a relatively small one. Besides you can choose a segment of your list to work with.
We make this really easy for our clients by taking care of the following:
Cleaning up your list
Coming up with campaign topics
Writing up the email copies
Sending out email blasts
Automating list building via website options
Let us know if you have any other questions regarding our email marketing service or how we can potentially work together.
If still unsure and wondering that email marketing may not be right for you, let's chat anyway as there are many ways to utilise the service without annoying your clients.